During the 2017 summer and autumn we made test rides with our velomobile prototype no1. We tested it with electric drive assitance and without it, only with pedal drive. It broke and we fixed, it broke again and we fixed again, we did it few times until it does not brake anymore. Now velomobile rides smooth and nice. It is very fun to ride: very fast and nice cornering, comfort seat and suspension, we can load few kids in the back.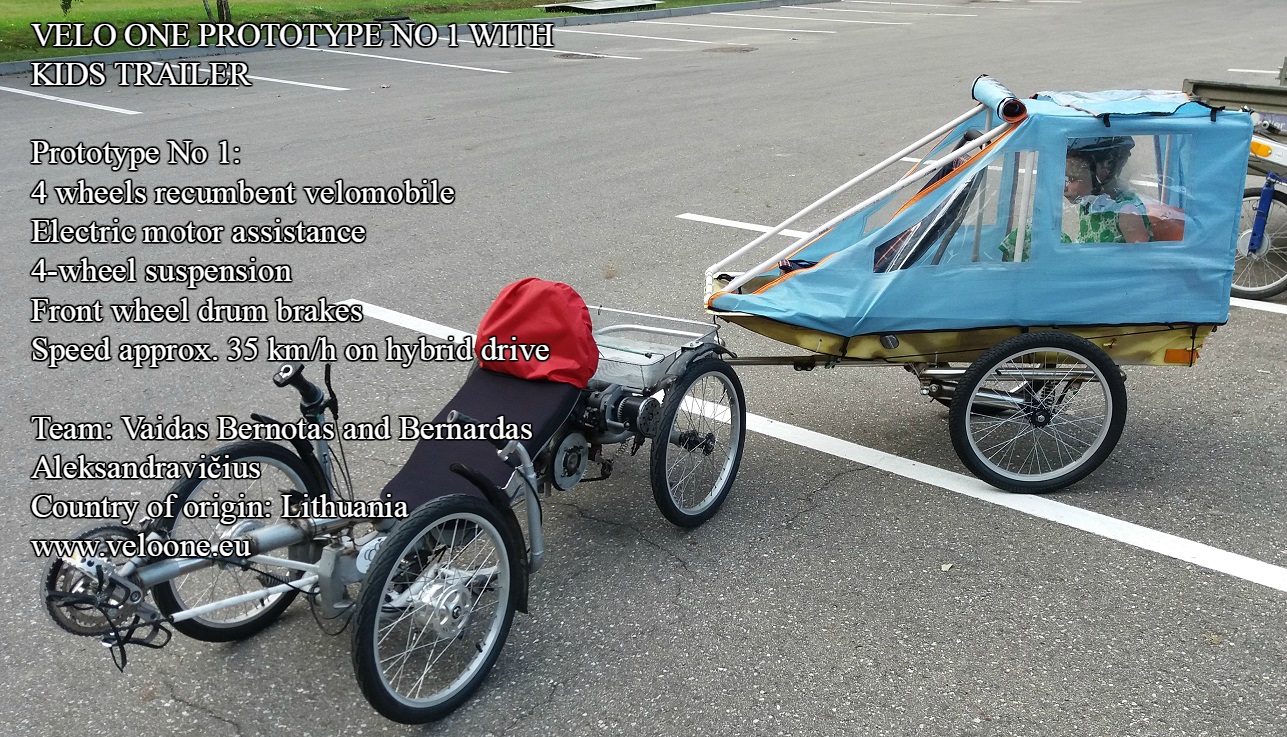 Veloone prototype no1 short description
Here is link to Youtube vidoe with our ride with cargo and with kids trailer.